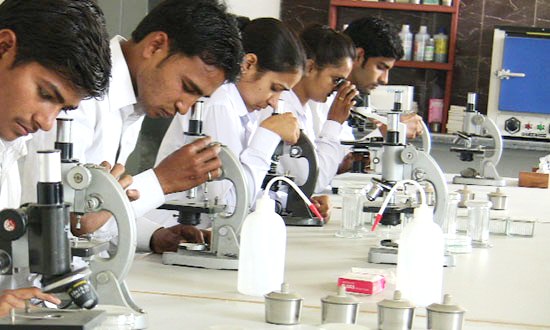 About the Department
---
Optometry is a healthcare profession dealing with eye and vision care. Optometrists are the primary healthcare practitioners whose responsibilities include refraction and dispensing, assisting in detection and management of eye conditions, and the rehabilitation of conditions of the visual system.There are currently 146 optometry schools and colleges in our country and the count of graduating optometrist is approximately 2,115. The demand is 10,000 Optometrist each year, and hence there is a short-fall of 6500 optometrist per academic year. For a country with 1.3 billion populations, there is a huge shortage of Ophthalmologist & Optometrist. Currently the ratio is 1 Eye care professional to 1,25,000 people. The aim therefore should be at least 1 Ophthalmologist & Optometrist for 10,000 people.
Eligibility
---
Candidate must have passed +2 / Higher Secondary / Intermediate with Biology or Botany or Zoology.
Admission Process
---
Register and Apply
Interested candidates can apply online or offline with the required information.
Placements
---
Recruiting Companies
Accor Group | Centaur | Club Mahindra | Crown Plaza | Dominos | ginger hotel | Green Park Hotels and Resorts | holiday inn | ITC Hotels | Le meridian | Lemon Tree | oberoi | Quality Inn Hotels | Radisson | Royal Orchid | Starwood Hotels & Resorts | Taj Group of Hotels | The Fern Hotel | Trident | Vivanta